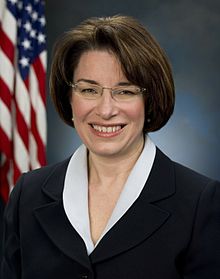 Senator Amy Klobuchar is hoping the U.S. House will pass some of the bi-partisan legislation approved by the senate this fall.
Her list includes the farm bill, immigration reform and a water bill.
The Minnesota democrat says the key is finding representatives who are willing to compromise.
Klobuchar says the farm bill is extremely important for Minnesota and the water bill includes her provision to stop the spread of Asian carp.
Congress returns from its five-week recess September 6th.
*