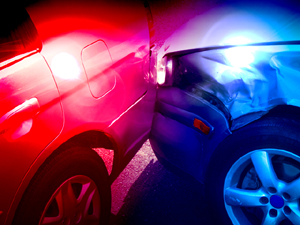 FARGO, ND (KFGO AM) -- A driver was cited for careless driving and his passenger was injured after their speeding car missed a curve in the 100 block of NP Avenue in downtown Fargo and struck the Case building.
It happened about 12:30 this morning. The car was heavily damaged.
The passenger was taken by ambulance to Sanford with what police say were minor injuries.