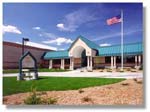 Not suprising considering the hot, dry weather, but water usage in Fargo has spiked.
Water plant Superintendent Mark Peterson says it's nothing to worry about, the plant still has enough capacity, but he says it's obvious watering of lawns, gardens, and landscaping is up.
The treatment plant uses 15 to 16 million gallons of water daily. In the past week, that's jumped to 20 million gallons a day, about two-thirds of plant capacity.:
Peterson says Fargo's outdoor "odd-even" watering restrictions in place since 1988 help keep water usage in check. He says there are few violators.
Longtime NDSU Extension specialist Dave Decock, host of KFGO's weekly "Plant Talk" says best rule of thumb is to water your lawn about two inches a week when it's dry. If you have been watering, continue. If not, let your yard go dormant. He says it will survive.