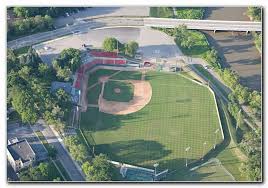 Verizon Wireless has finally received permission to put up a cell phone tower on Elm Street in North Fargo.
The Planning Commission had turned down the conditional use request to co-locate the cell tower on a stadium light tower on park district property at Jack Williams Stadium because it did not comply with the flood setback ordinance and zoning laws.
Verizon appealed. After some negotiating, City Commissioners approved the plan as long as the company accepted liability:
City Attorney Eric Johnson says the electrical equipment and control box will be installed high on the tower, out of the likely flood area.
Money from the tower lease will go to the American Legion for improvements at the stadium that it runs.