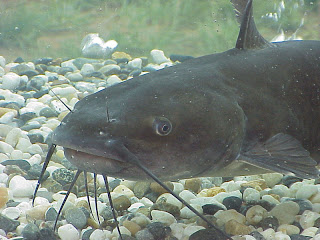 GRAND FORKS, N.D. (AP) -- More than 80 anglers from nine states headed out on the Red River in the Grand Forks area for a large catfishing tournament.
Cabela's King Kat tournament organizer Darrell Van Vactor says the group always heard about fishing on the Red River and decided it would be a great location.
The event is sponsored by Outdoor Promotions, a non-profit that seeks to promote the outdoors as a way to bring families together.
About $6,400 in prize money was up for grabs, and proceeds also go to fund scholarships.
The tournament heads to Nebraska next weekend.