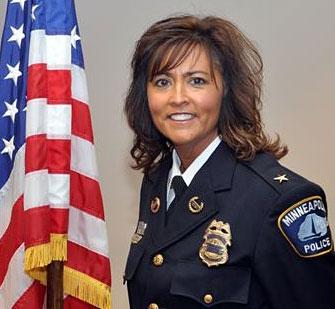 MINNEAPOLIS (AP) -- Minneapolis Police Chief Janeé Harteau has married her longtime partner on and off the force.
Harteau and Sergeant Holly Keegel got married Friday after waiting a couple weeks to take advantage of the August 1st law that gave same-sex couples the right to marry in Minnesota.
They've been together for 25 years.
Harteau says Mayor R.T. Rybak officiated at the private ceremony Friday at Prohibition, a bar atop the W Hotel in the Foshay Tower in downtown Minneapolis.