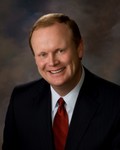 The head of the North Dakota Bankers Association says he's hoping Congress will quickly pass a farm bill - after it returns to Washington from its summer recess.
Rick Clayburgh says passing a farm bill is important for the banks' farm customers.
He says a major reason is crop insurance.
Clayburgh says once the conference committee gets the issue, he thinks cooler heads will prevail - and a farm bill will be worked out.