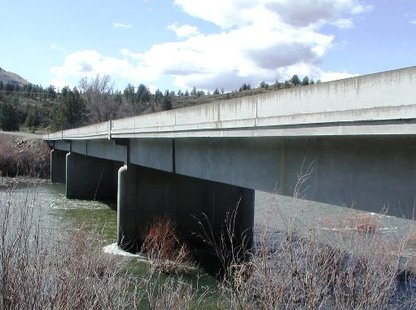 MINOT, N.D. (AP) -- Officials have dedicated a bridge that completes a $26 million bypass project on the east side of Minot.
The 55th Street Bridge over the BNSF Railway mainline track cost $13 million to build. Construction began in August 2011, and it opened to traffic on Aug. 13. State and local officials gathered Monday to celebrate its opening.
The east-side bypass for motorists traveling on U.S. Highway 83 is aimed at alleviating traffic congestion in the growing city. The federal government paid $20 million of the project cost, with state, local and railroad funding making up the rest.