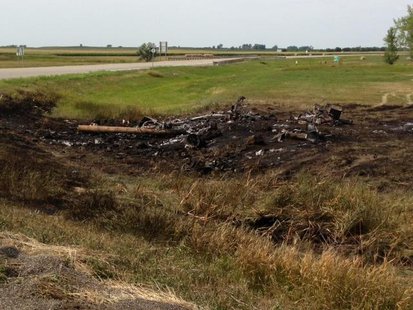 Litchville, ND - (KFGO AM) -The North Dakota Highway Patrol has released the name of one of the semi-driver's who died in a fiery crash earlier this week.
46-year old Allen Tofsrud of Leeds, North Dakota was killed at the intersection of Highway's 1 and 46 near Litchville wednesday morning.
Investigators say one of the drivers failed to stop at a stop sign.
One semi flipped mid-air, severing power lines. Both rigs then started on fire.
The name of the second semi-driver is still being withheld.