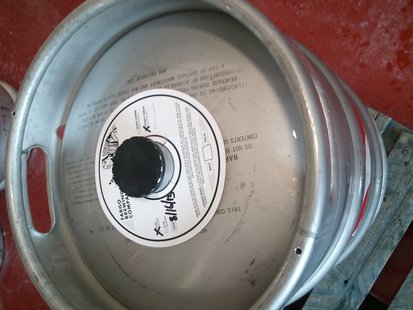 The first kegs of craft beer made at Fargo Brewing Company's new facility in North Fargo are now "chilling" in the cold room, ready for distribution to area bars and restaurants.
Fargo Brewing moved its operations to Fargo after going to Wisconsin to make its beer the past two years. The largest craft beer maker in North Dakota converted a warehouse near downtown Fargo into a microbrewery.
Co-owner Aaron Hill is relieved. He says, "we've been at this thing for four years now. You don't realize everybody tells you it will take twice as long and cost twice as much...and it does. It's nice to finally have the brewery here."
Hill says Fargo Brewing Company will hit stores with its locally made brands this fall. Previously, sold only in bottles, the company is switching to cans exclusively. Hill says cans protect the quality of the beer, are easier to ship and more "outdoor" friendly.