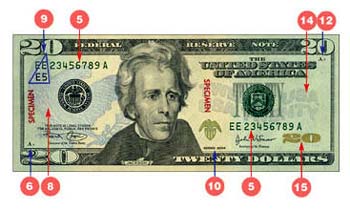 MOORHEAD, Minn. (KFGO) - There's new information about counterfeit money that was seized near Barnesville. In court documents, the Secret Service says counterfeit notes with the same serial numbers were used in Kentucky at least three times earlier this month. The serial numbers were tracked down through a national database.
A clerk at a C-store in Barnesville called police after someone tried to pass the bills. The suspects fled in a white van with Arizona plates. A state trooper spotted the vehicle on I-94 and stopped it.
Three people are charged with possession of counterfeit money. Deputies seized printers, paper, power cords and $3,700 in counterfeit cash.