Money Tree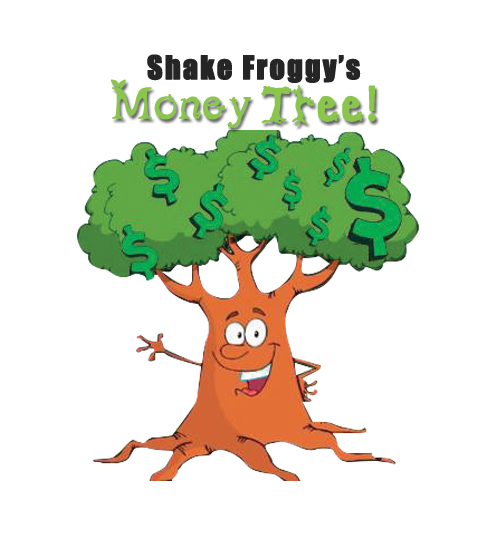 Win Cash from Froggy's Money Tree
Today's Froggy 99.9 wants you to shake our Money Tree & WIN CASH!
WIN Cash 4 times every weekday!
Step 1:

Give us your name below OR Text CASH to 35270

Step 2:

Tune into Froggy at 8:10, 10:10, 2:10 & 4:10

Step 3:

Hear your name, call us back within ten minutes at 701-241-99FM (9936)

Step 4:

Shake our Money Tree and WIN CASH!
Register for Froggy's Money Tree
By filling out the entry form below, you are signing up for a chance to win money from Froggy's Money Tree, and you are signing up to receive email alerts from Froggy.