Ladies Night

FM Ladies Night
Presented by Froggy 99.9, Y94 & 104.7 Mix FM
Thursday, Nov. 7 4:30-9pm
Hilton Garden Inn
Ladies - Looking for a Fun Night?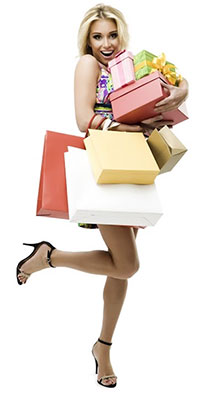 Join us for the 1st Annual FM Ladies Night event at the Hilton Garden Inn in Fargo on November 7th! Stop by our booth for a chance to win $1,000 from McNeal & Friends!
It will be a spectacular evening of shopping with several unique exhibitors from the area providing everything from trendy clothing, fashion accessories and jewelry, spa and skin care, makeup and hair care, food products/services, health and wellness, photography, home decor, art and so much more!
The Hilton will be providing food options for sale and a cash bar -- and to get you started, we'll provide you with a free drink ticket at the door!
Pamper Yourself!
This is a great night to find gifts in time for the holidays, and to treat yourself to some great finds as well! Relax, rejuvenate...and shop til you drop! Enjoy short on-stage segments from our exhibitors on topics that will inspire and engage you, including a performance from Elevate Rock School.
No waiting in line at the door to get a VIP admittance -- buy your tickets online now or listen to win a pair on Froggy 99.9, Y94 or 104.7 MIX FM.
We look forward to seeing you on November 7th from 4:30 pm - 9 pm at the Hilton Garden Inn for this great event!
Contest Rules »